Buy American
Whenever you can, please make sure you buy Union made, American products. Read the labels and ask for them when you shop.
See the lnks below to help you find Union made, America made products.
Still Made in the USA - A directory of American made products
How Americans can buy American - Supporting American-Made Products and Services from American-Owned Companies
http://www.usaonly.us/ - dedicated to American companies manufacturing products right here in the USA. We provide product and company info with links to company websites.
All American Clothing Co. supports USA families and jobs by producing high-quality clothing in the USA at an affordable price.
Unionlabel.org's Database - includes boycott list
---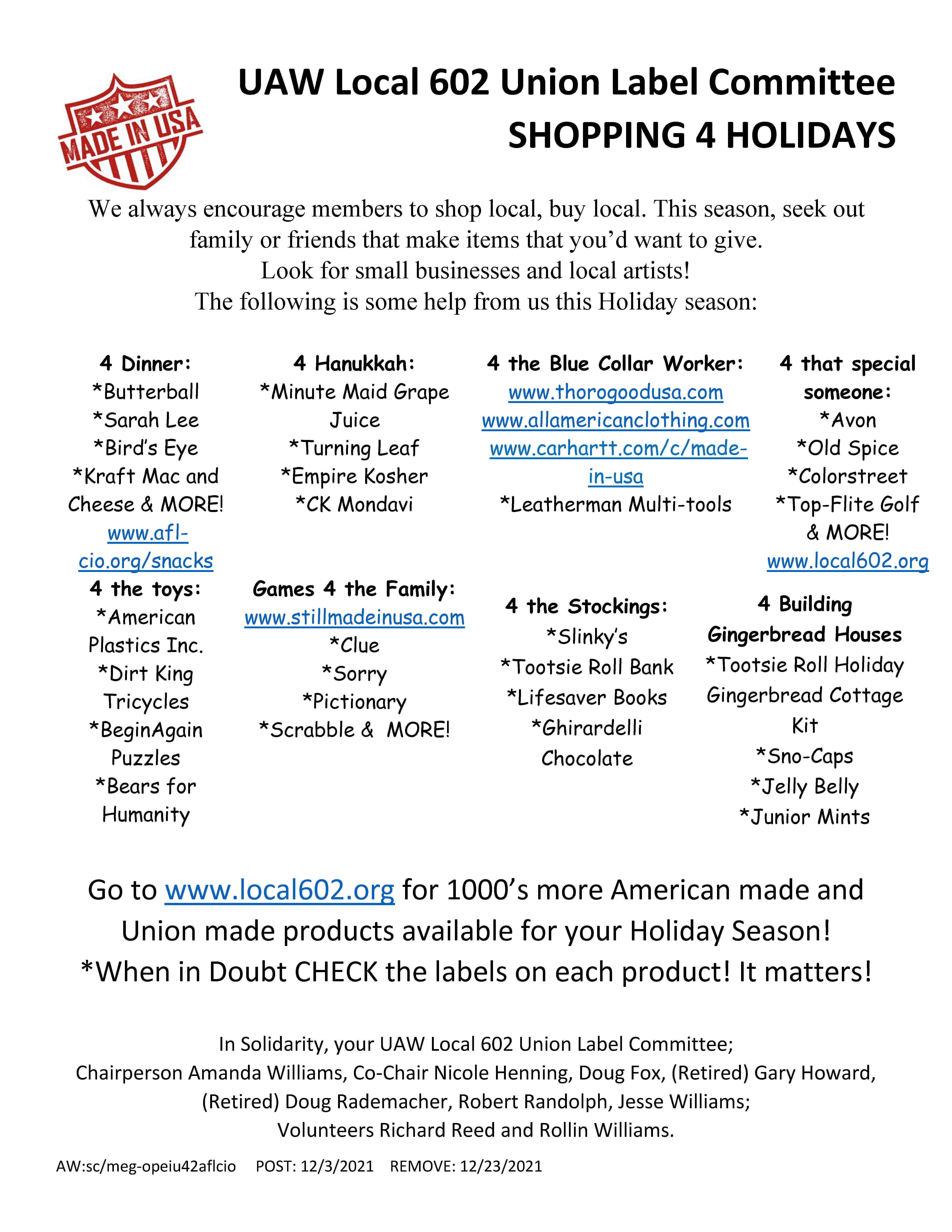 Page Last Updated: Dec 08, 2021 (10:19:09)